Looking to get the phrase from this Neil deGrasse Tyson meme translated into Latin for a science themed tattoo.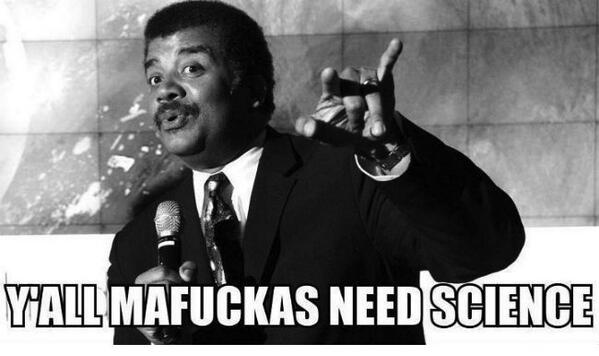 I took a few years of Latin back in high school, but regretfully most of it has leaked from my brain in the intervening years.
Here's what I've got so far.
Vos omnes fututores matrum scientia egetis.
Would appreciate any pointers or corrections.
Thanks.